We are a locally owned company, and landscaping isn't just our business is our passion!
Business owner Sandra Batjiaka has lived in the same Lakewood Ranch area for over 20 years, she firmly believes in giving back to community helping other people and as an artist she sees landscapes as a form of art, she is well known for creating custom designs that will be transformed into a beautiful and inspirational outdoor space.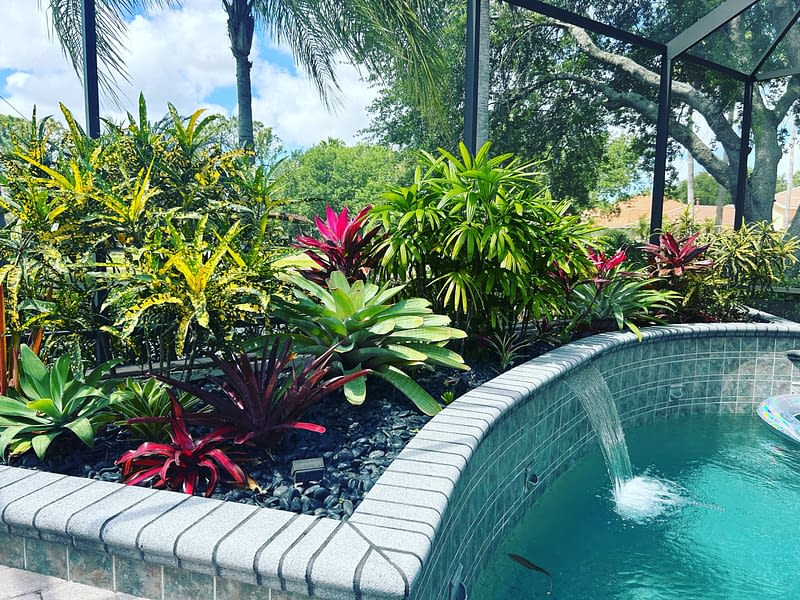 We only use the highest quality materials in our projects. This ensures that your outdoor living space is not only beautiful, but also durable and long lasting.
Our team of horticulturists, designers, and landscapers  have years of experience and are experts in their field. We know how to create outdoor living spaces that are not only beautiful but also functional and sustainable.
Exotic Plant and Rock Material
We offer plants and rock material not available at local nurseries. Get a unique outdoor living space with our landscaping services.
We work closely with you to design an outdoor living space that reflects your personality and enhances your lifestyle.
Flower Beds Detailed Maintenance
Some flower beds may still require some level of care to thrive. Our landscaping services provide weeding, pre-emergent treatment, slow-release fertilizing, pruning, trimming and clean up. 
Our mission is to enhance the beauty, value, and functionality of our clients' outdoor spaces through creative  landscaping solutions. We strive to provide exceptional customer service and attention to detail in every project we undertake.
Years of Green Industry Experience
Professional Landscape Installations
"As the owner of Exotic Gardens Landscaping & Beyond LLC, I am proud to lead a team of skilled professionals who share my passion for creating beautiful and unique outdoor spaces."