Lakewood Ranch Landscape Drainage
Landscape drainage is a continuing problem as the city grows. All the dry areas have already been developed, so nearly all the houses in new neighborhoods have drainage problems. The already-wet ground can't absorb extra water and new homes also often have poor soil, so water doesn't seep in as well as it should.
Here's a list of systems that we offer and have proven to drain storm water efficiently: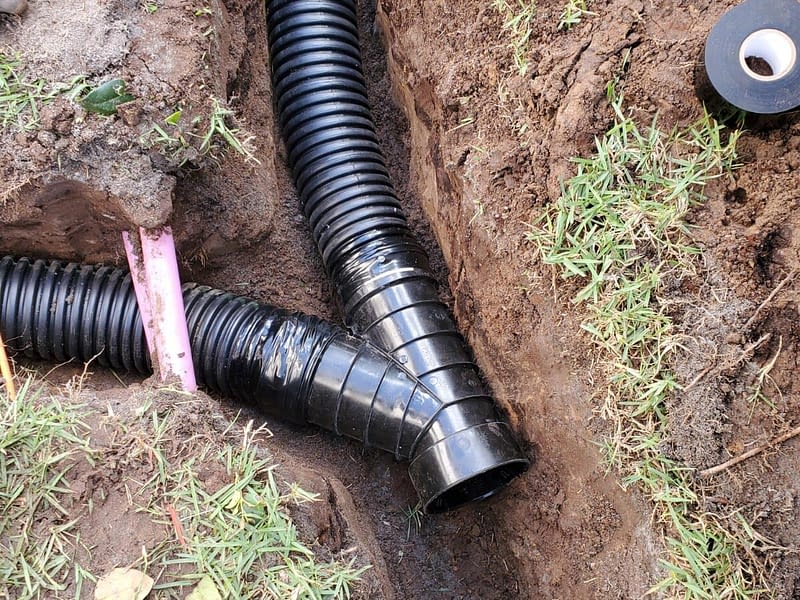 Landscape Drainage Solutions
In addition to drainage solutions, we also offer land leveling and grading solutions for foundations or your entire property.
Not all lawn drainage problems can be solved by using only one type of drain system.
It all depends on the specific problem your property has along with what your overall goals are for your property.
Before installation of a new drainage system, you should take into account any changes you would like to make to your property's landscape. If you're planning on re-sodding or changing any landscaped areas in your yard, the changes should be made before your new drainage system is installed.