Lakewood Ranch Landscape Maintenance
We offer a detailed maintenance service exclusively for flower beds, including Weeding (pull & pre-emergent), pruning, trimming, clean up, including: hedges, trees and exotic plants such as: bromeliads and agaves.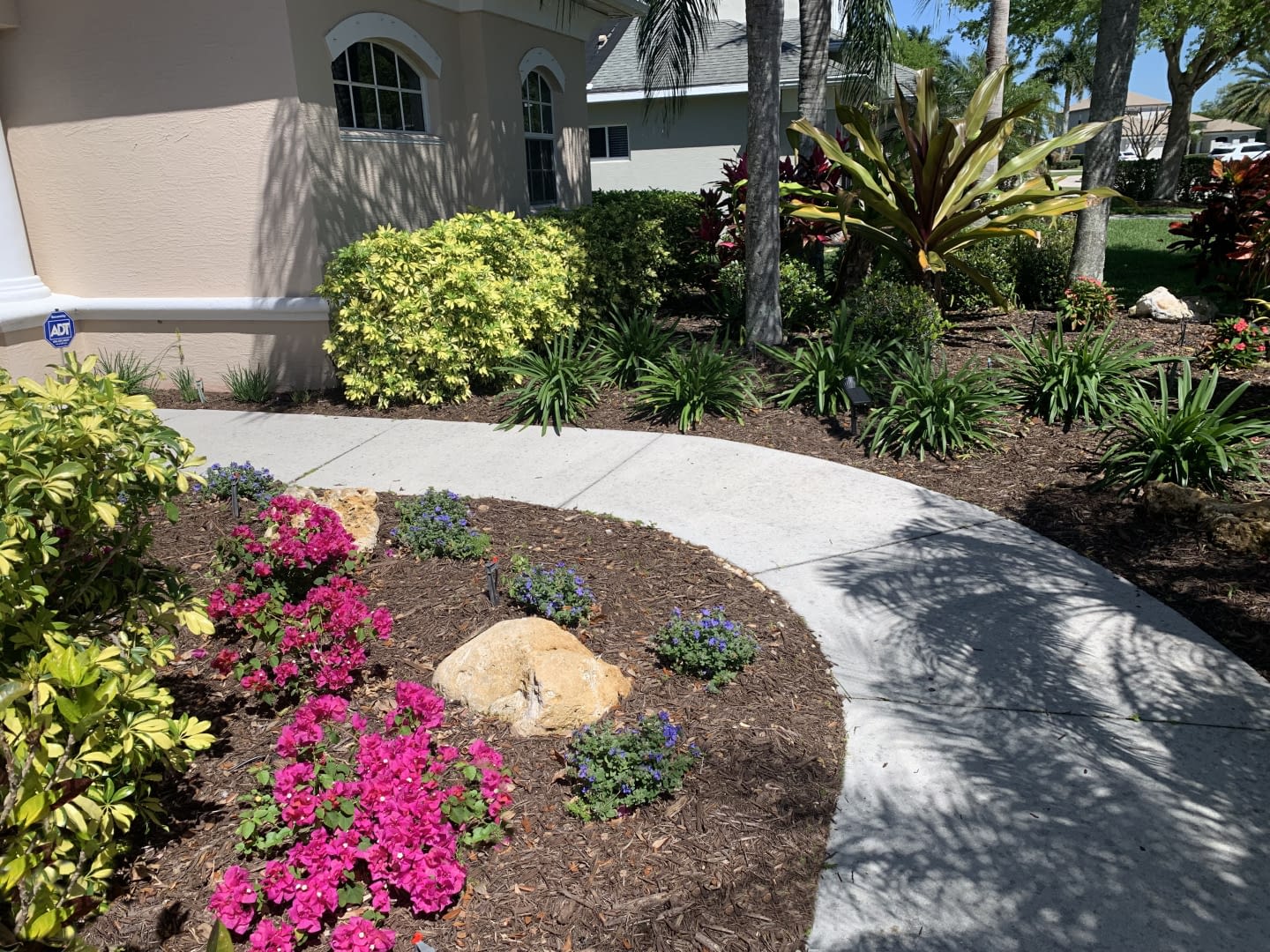 Why is it important to incorporate maintenance services?

Regular maintenance helps keep a landscape looking attractive and well-groomed. This can enhance the curb appeal of a property and increase its value.

Pruning, fertilizing, and watering plants regularly can help keep them healthy and thriving. This can result in stronger, more vibrant plants that are less susceptible to disease and pests.

Regular maintenance can help identify potential safety hazards, such as overgrown branches or unstable trees. This can help prevent accidents and injuries.

4. Increased functionality
A well-maintained landscape can be used for a variety of purposes, such as outdoor entertaining or recreational activities. This can increase the usability and enjoyment of a property.

Regular maintenance can help identify and address issues before they become major problems. This can help prevent costly repairs or replacements in the future.

6. Environmental benefits
Properly maintained landscapes can help support local ecosystems and wildlife, improve air and water quality, and reduce erosion.
Maintenance Special Offer
Sign up for our year maintenance and get one month free. Contact us to find out more about this offer!