Storm Clean Up
Lakewood Ranch Storm Clean Up
About The Service
Before the hurricane season starts, a storm preparedness is the key to minimizing damage and expediting cleanup efforts.
At Exotic Gardens, we pride ourselves on providing superb service and always putting the safety of our employees and customers first! Give us a call today for an estimate on your Pre and Post storm clean up service.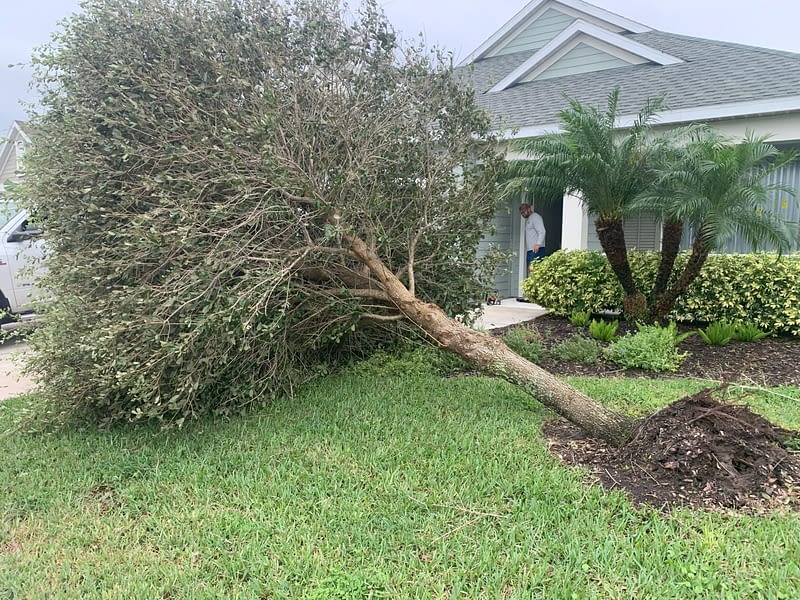 Pre-Storm
Hurricane season runs from June 1 through November 1, with the possibility of a hurricane or tropical storm extending outside of those dates. Our professional crew can help you prepare for upcoming storms. This will help to limit damage to your property during the storm and aid in cleanup efforts and damage if the storm occurs.
What is included in the Pre-Storm clean up service:
1. Strategically pruning and disposing vegetation, branches, and limbs out of your property.
2. Testing and shutting off irrigation.
Post-Storm
After the storm has passed,we will report to you as soon as possible to begin our landscape clean-up efforts. Rest assured, your safety and the safety of our crew are of the highest importance and we'll proceed accordingly.
What is included in the Pre-Storm clean up service:
1. Remove debris and obstructions from roadways allowing for safe vehicle access
2. Remove debris from sidewalks and walkways
3. Notify Home-owner of any hazardous areas
4. Analyze any failing or leaning tree risks and act accordingly
5. Trim broken and hanging branches
6. Debris clean-up and disposal from grounds
7. Resume irrigation schedule or adjust if grounds have flooded
8. Assess damage to plant materials and salvage when possible
Palm Tree Cleaning
Palm tree cleaning and diamond cut are important maintenance techniques that can help keep your palm trees healthy, safe, and looking their best.
Palm tree cleaning involves removing dead or dying fronds, unwanted seed pods, and other debris from the tree.
Diamond Cut
Diamond cut is a pruning technique that is used to shape the palm tree's trunk into a more symmetrical and aesthetically pleasing shape. This technique is often used on date palms and other varieties of palm trees.